Costa Rica Coast to Forest
Jane Hartley & Liona Nielson x2
13 Nights | 01/02/23
Jane Hartley & Liona Nielson x2
13 Nights | 01/02/23
From the Pacific to the Atlantic coast via cloud forests, volcanoes and colonial cities.
In two weeks you will get a flavour of one of the richest and most varied ecological countries in the world, relaxing white sand beaches and getting your thrills ziplining through the jungle.
Learn to surf, go whitewater rafting, and spot sloths in the wild on this action-packed 11-day trip around Costa Rica. Created for families, the itinerary is full of outdoor adventures. Start with zip-lining and a dip in hot springs in Rincón de la Vieja National Park, then brave the river rapids in Arenal before moving on to coastal Tamarindo for surf lessons and beach time.
---
---
Your Trip
Donec ullamcorper nulla non metus auctor fringilla. Donec id elit non mi porta gravida at eget metus. Etiam porta sem malesuada magna mollis euismod. Praesent commodo cursus magna, vel scelerisque nisl consectetur et. Integer posuere erat a ante venenatis dapibus posuere velit aliquet.
The price for the arrangements as specified throughout this trip is: £3,400 Per person
What's included?
Room upgrade
Free car hire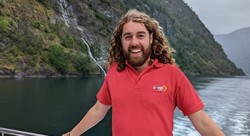 I'm here to help
Emiliano Touros
Contact
012345678910
Emiliano@ziplineadventures.com
Book now
---
---